Otium. Studien zur Theorie und Kulturgeschichte der Muße
Series editors: Elisabeth Cheauré, Gregor Dobler, Monika Fludernik, Hans W. Hubert and Peter Philipp Riedl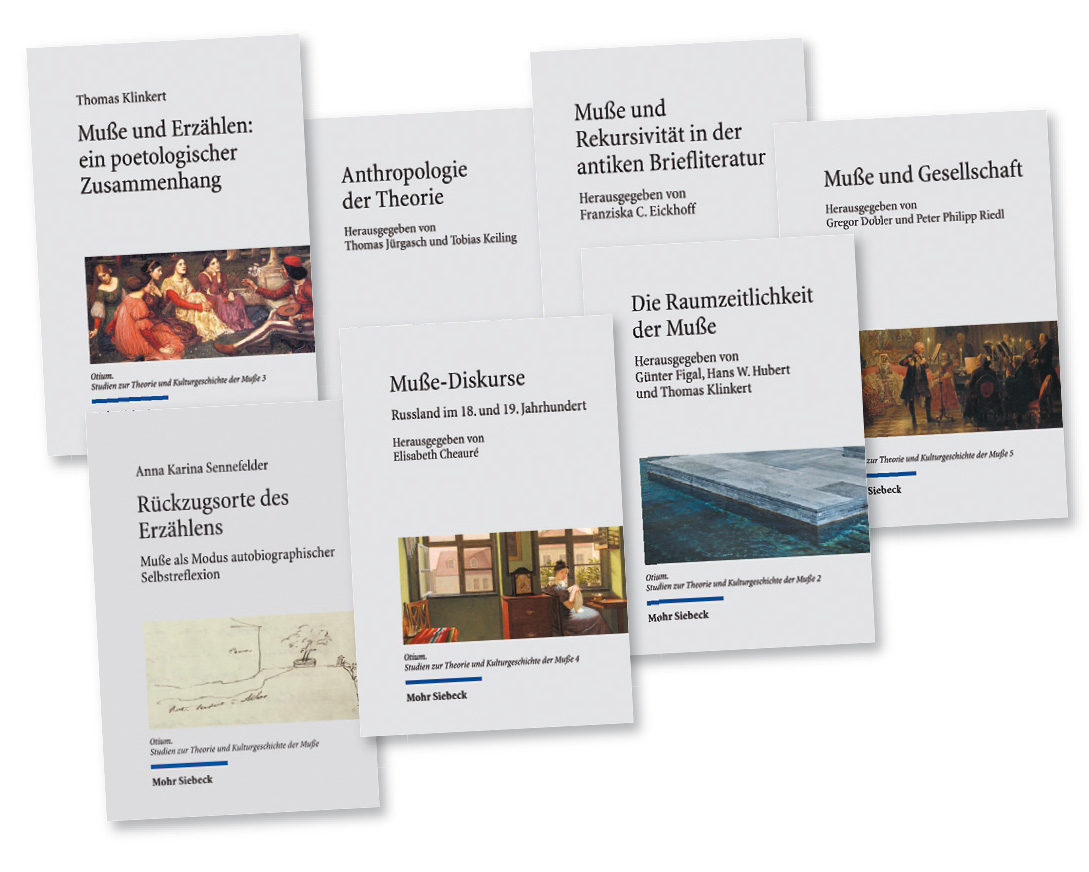 The CRC's series publishes monographs, and anthologies that address the cultural forms, significance and social role of otium. Otium, in this series, is defined as sojourning beyond the dichotomous logic of productivity and rest that nevertheless is often the prerequisite of work and activity.
The publications consider otium on a conceptual level as well as from the perspective of different historical and social contexts. Otium, however, is not conceptualized in terms of idyllic retreat, but as a field that allows to question the foundations of the disciplines involved: the phenomenological definition of our relation to the world, the meaning and importance of authorship and creativity or the negotiations between individual freedom and social roles. Consequently, the series also contributes to analyzing contemporary phenomena of work and their aporias.
All volumes published in this series are reviewed by the memebers of the advisory panel. This includes Barbara Beßlich, Christine Engel, Udo Friedrich, Ina Habermann, Richard Hunter, Irmela von der Lühe, Ulrich Pfisterer, Gérard Raulet, Gerd Spittler and Sabine Volk-Birke.
We also invite authors from outside the CRC 1015 to submit their proposals.