Museum of Muße and literature Baden-Baden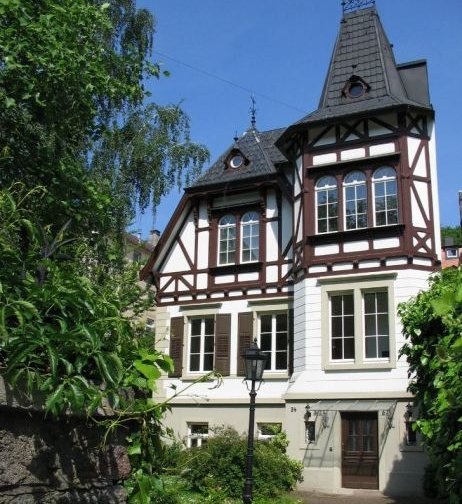 Literary Museum in the Garden House of the Municipal Library
Baden-Baden
Prof. Prof. h.c. Dr. Dr. h.c. Elisabeth Cheauré
,
Prof. Dr. Hans W. Hubert
,
Prof. Dr. Markus Tauschek
,
PD Dr. Roland Thomaschke

The Mußeum combines the CRC's research with new approaches to experience in museology. Envisioned as a transfer project, the Mußeum exhibits practices and discourses of otium in their literary, cultural and historical contexts, all while paying close attention to how visitors may experience the museum itself as a place of otium. The "Mußeum" is a collaboration between the CRC, the Deutsche Literaturarchiv Marbach, the Arbeitsstelle für literarische Museen, Archive und Gedenkstätten in Baden-Württemberg, and the city of Baden-Baden.

Staff:
Sonja Erhardt
Olga Gorfinkel
Dr. Regine Nohejl